SILK-STEEL FABRICATION UNIT (SILK SFU)
(An ISO 9001:2015 Certified Company)
SILK-Steel Fabrication Unit (SFU) situated in S N Puram, Cherthala, Alappuzha is spread over 19 acres along NH 66 with a work shop area of 4000 Sq m. The unit is involved in medium and heavy fabrication works, with an annual production capacity of 600 MT per year.
Location : S N Puram, Cherthala, Alappuzha (District), Kerala
Fabricaion Shop Area : 4000 Sq.Meter
Heavy fabrication works

Pressure vessels

Storage Tanks, Silos, Bins

Design, Fabrication and Erection of Pre Engineered Building (PEB) Structures.

Design, Fabrication and Erection of Roof Structures

Design, Fabrication and Erection of steel bridges (Foot Over Bridges, Hanging Bridges, Custom designed Bridges)

Solar panel mounting structures

Structures for watch tower, light house, storage tank mounting platforms, gratings for paltforms

Pipe fabrication from plate

Fabrication and erection of process piping

Painting Works

Civil works associated with Structural works

Bending / Rolling of plate, angle (ISA) and channel (ISMC)

MS Fabricated mineral, cement and steel plant equipments

Penstock, Spiral Casting and Wye piece power generation projects

Airport Hangars

CNC Plasma cutting for CS and SS Metal Jali's, Ornamental CNC Cutting Steel Works
Consultancy Services for structural works
Portable Kiosk / portacabin
Process plant strengthening Works
Rennovation and maintenance works of steel structural buildings
Equipment erection works
slipway cradle
Part Former, Full Former, Ladle Cover and other foundry steel fabrication items
Dam shutter works and VCB Shutter works
Shutters/Form Works
Collar Casing
Gantry fabrication

Various Job Works
FACILITIES
Rolling : Plate, Angle and Channel Rolling

Bending : Plate, Angle and Channel Bending

Welding : Carbon Steel, Stainless Steel, Alloy Steel and Aluminium Welding Facility

Cutting: CNC Plasma and Oxy Fuel Cutting Facility

Drilling: Light and Heavy drilling facility

Shearing: Shearing of steel plates
SMAW/GTAW Welding Machine - 10 Nos

MIG Welding Machine - 5 Nos

Radial Drilling Machine - 3 Nos

Magnetic Drilling Machine - 2 Nos

Rolling Machine - 1 Nos

CNC Plasma Cum Oxy Fuel Cutting Machine - 1 Nos

Press Brake - 360MT - 1 Nos

Bench Grinder - 2 Nos

Angle Grinder - 8 Nos

Shearing Machine - 1 Nos

EOT - 15 MT - 2 Nos

Tyre Mounted Movable Crane - 1 Nos

Horizontal Metal Cutting Bandsaw - 1 Nos

Chop saw Cutter - 2 Nos

Lathe - 2 nos

Diesel Generator - 1 Nos

Compressor - 2 Nos

Airless Spray Painting Machine - 1 Nos
Kerala Minerals and Metals Ltd. (KMML), Chavara, Kollam.

Travancore Titanium Products Ltd. (TTP) Thiruvananthapuram.

Kerala State Industrial Enterprises (KSIE), Thiruvananthapuram.

Kerala State Public Works Department , Thiruvananthapuram.

State Water Transport Department (SWTD), Alappuzha.

Kerala State Warehouse Corporation (KSWC ), Ernakulam.

Steel & Industrial Forgings Ltd. (SIFL), Thrichur.

Hindustan Insecticides Ltd. (HIL), Kalamassery.

Kerala State Electricity Board (KSEB).

Legal Metrology Department, Thiruvananthapuram.

Autokast Ltd. Alappuzha.

Various LSGD's

.

Kerala Forest & Wild Life Department, Silent Valley.

Department of light houses and light ships, Amini Dweep.
ADDRESS
Steel Industrials Kerala Limited,
Steel Fabrication Unit,
S N Puram, Cherthala - 688 523.

9288021654, 9288021652, 0478 2864742
silksfu@gmail.com
CIN No. U27106KL1975SGC002656
GST No. 32AAECS2705F1ZV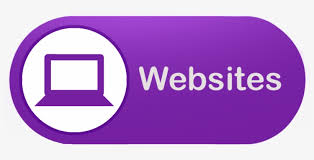 :

https://steelindustrials.kerala.gov.in/units/steel-fabrication-unit
Find Our Location