(An ISO 9001:2015 Certified Company)
SILK-FOUNDRY UNIT OTTAPALAM, set up in 1960s by Govt. of Kerala India is a leading manufacture of metal casting
s.
At SILK Foundry, a commitment to innovation has allowed us to adapt to the changing needs of our Customers for over 59 years. A multi faced company with powerful combination of products, projects and engineering Services for customer who are stringent with quality standards. An Integrated consortium of engi
neers
. professionals, technicians and employees who are bound to ensure quality delivery on product and services.

Location

:Palakkad –Ponnani road (Near Kayarampara bus stop)
Area

: 2.88 Acres
Our Vision
To be the most Preferred firm, providing the most creative and innovative service on a consistent basis, to drive meaningful value to our clients. To be the best at what we do.
To Provide quality metal casting services by keeping the production methods up to the standards. Also partner with our customers by developing their products in an efficient and effective manner and to diversity the range of castings to various industrial segments through our modem technologies.
Skilled labour force to the de

sired

level

Most modem Induction furnace with digital technology and sand plant to feed the requirements of value added castings of industrial customers as well as conventional customers.

High end lab facility with most modern spectrometer, Metallurgical and Metallographic equipments.
Basic Infrastructure available
Shot blasting machine

Moulding machine

Semi-automatic sand plant

Sand Mixer

Compressor

Radial drilling machine

Pedestrial tool grinder

Induction Furnace

Lathe

Shaper machine

Arc welding machine

Diesel generator

Spectrometer

Pyrometer

Sand testing instruments
CID JOINTS

CIR JOINTS

WALL CASTINGS

MAN HOLE COVER

MECHANICAL JOINTS

CAST IRON I BEAM,PLATE FOR BILLET

FLYWHEEL

BALANCER SHAFT

METAL FITTINGS

WALL CASTING PUDDLE FLANGE

STANDARD-TEE

JAW PLATES

SIDE PLATES

IMPACT PLATE

BLOW BAR

CONCRETE PIPE DIE
Steel Industrials Kerala Limited,
Foundry unit
Palappuram P.O, Ottapalam,
Palakkad - 679103

0466 2244345 / 2245154
silkotp@gmall.com
CIN No. U27106KL1975SGC002656
GST No.
32AAECS2705F7ZP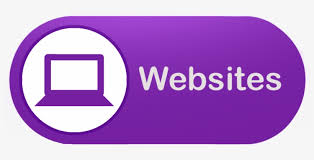 :
https://steelindustrials.kerala.gov.in/units/foundry-unit
Find Our Location
Product Details
Unit
Foundry Unit
Product Name
Reducer
Code
Material
CI
Overall Dimension
Finish
Send Enquiry